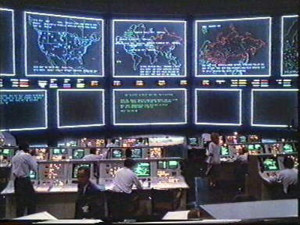 Our hearts are like "Command Central", our want-to center. Our obedience to God comes as a result of our desire to obey. It's a manifestation of an obedient heart and an obedient heart is the fulfillment of a repentant heart. Repentance is the first step to a life and lifestyle of obedience. Without a repentant heart and contrite spirit, obedience will never take place. We'll always have an excuse. We'll always look for a way to disobey rather than obey so if we find ourselves making excuses; it's really a heart issue.
Matthew 4:17 states, From that time Jesus began to preach, and to say, Repent: for the kingdom of heaven is at hand. The first word that Jesus said when he began to preach was repent. It was the first word because repentance is the initiation into the kingdom of heaven. He was saying, "Because I am here to tell you the truth, you have no cloak for your sin. If you will listen and respond to my words and repent, recognize your sin is an offense to a holy and righteous God and with your whole heart make a 180 degree turn from your wicked ways, then the kingdom of heaven is within reach."
Matthew 3:1,2 says, In those days came John the Baptist, preaching in the wilderness of Judea,  And saying, Repent ye: for the kingdom of heaven is at hand. By prophetic inspiration, his initial words were the same as Jesus. By speaking for Jesus, before Jesus, he was preparing the way and declaring to the hearer to do the same.
In Matthew 3:3 he said, "Prepare ye the way of the Lord, make his paths straight." In other words, "Get real, be honest to yourself and before others, nothing is hidden to God so live your life that way and walk accordingly." The Greek word translated for the word straight is euthus meaning sincere straightway.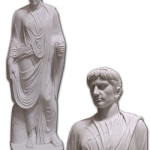 There's something very interesting about the roots of the word sincere. It comes from two Latin words, sine and cera meaning "without wax". History records that many times when marble sculptors had a flaw in their work, they would cover it with wax to deceive the viewer of the true nature of their work.
A wise potential statue buyer though would take the statue and place it in the sun before he laid money on the table. The sun would melt and expose the wax. It's equally interesting that the word sincere in Philippians 1:10 stating, that ye may be sincere and without offense, comes from the Greek word eilikrines which literally means judged by sunlight.
The "wax" that attempts to cover the flaws in our own lives may work to deceive the eyes of man but it won't deceive the eyes of God. When we are truly and sincerely (without wax) remorseful and sick of sin, we'll know there has been a true change of heart. What would we look like without wax? What would we look like if placed in light of the Son.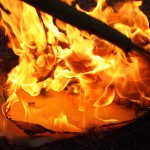 If we aren't sure if our "statue" is covered in wax, maybe it's time to humble ourselves and expose ourselves to the Son Light. His presence will melt the "wax" in our own lives and burn our excuse book.
The Lord told me recently, "True repentance offers no excuse". If we are offering excuses for our lack of obedience, it's an indication there's still something wrong with our heart. There will be no excuse that will stand before Him.
Now is the time for all of us to be like King David, a man after God's own heart, and place ourselves in the Light of the Son. If God's heart is sickened by sin, then ours should be too. If we are enticed by sin rather than sickened by it, there's still something wrong with our heart.
In Ps 139:23,24, David exposed himself and allowed God's light to shine on him. He said, "Search me, O God, and know my heart: try me, and know my thoughts, and see if there be any wicked way in me, and lead me in the way everlasting". If this is our heart, this will be our prayer too.
If we will do this, we will become wax free and truly become a man after God's own heart and the apple of His eye.